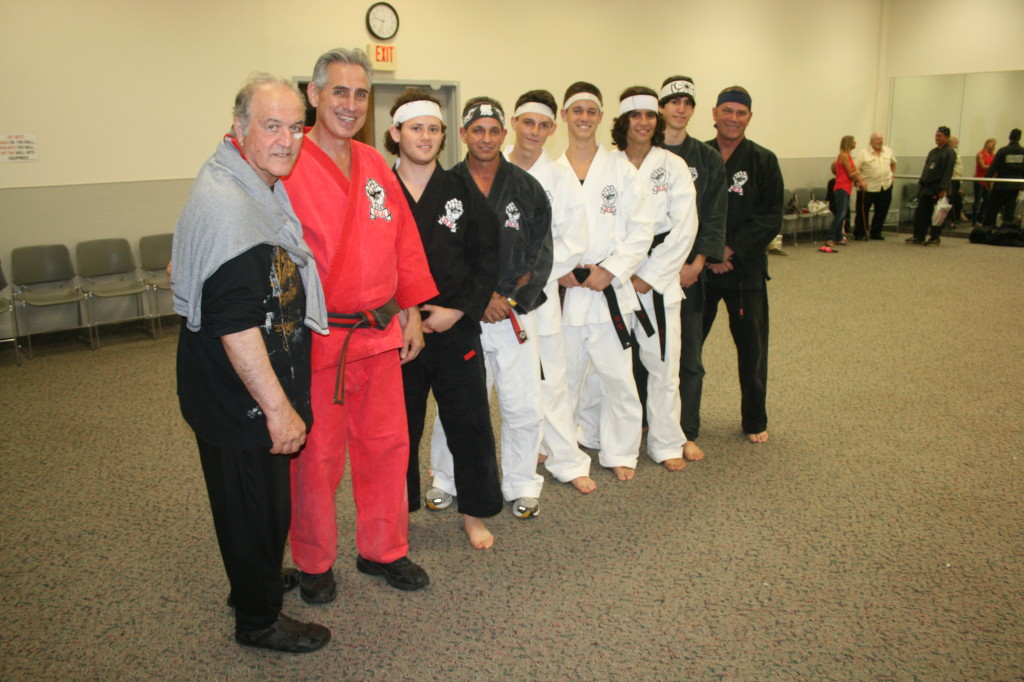 Five Generations of Goju Black Belts!!
From Left to Right
Master Joseph Kelljchian 10th Dan
Master Robert Lasorsa 9th Dan
Sensei Xavier Ramirez 1st Dan
Sensei David Schopp 5th Dan
Sensei Eldon Taylor 1st Dan
Sensei Grant Stemler 1st Dan
Sensei Carlos Brignone 1st Dan
Sensei Miguel Arasa 1st Dan
Sensei Andrew Proctor 3rd Dan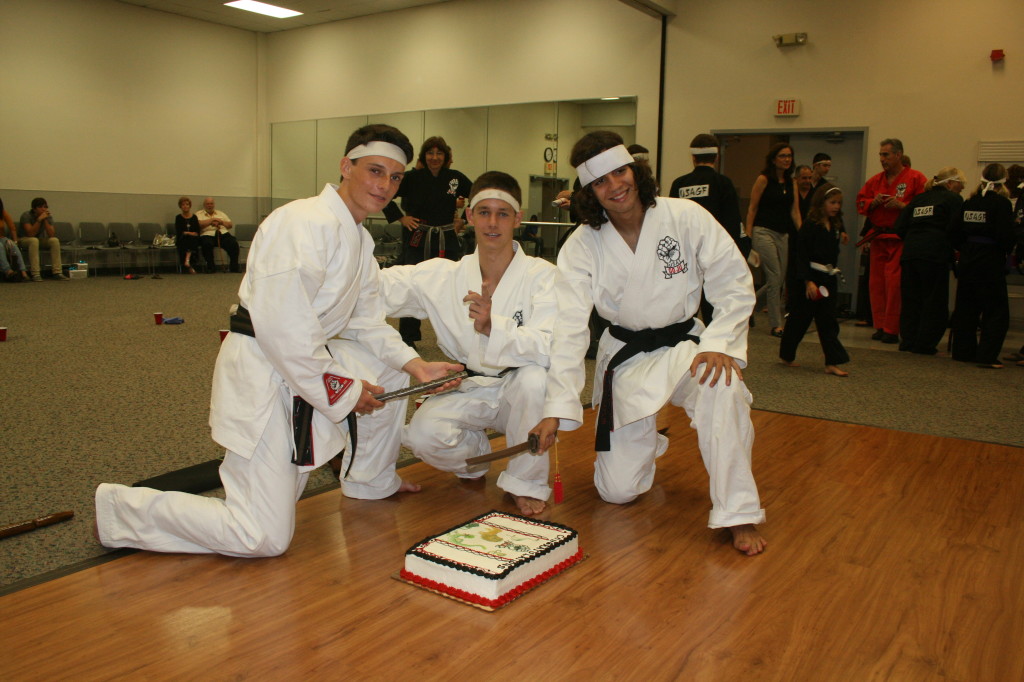 Three new Black Belts promoted June 12,2013!
Eldon Taylor, Grant Stemler and Carlos Brignone.
Carlos and Grant are Sensei David Schopp's 7th and 8th Black Belts and Eldon is Sensei Andrew Proctor's 1st Black Belt.
For a look at some of our events in years past check out: