David Schopp "The Staunch Fox" 6th Dan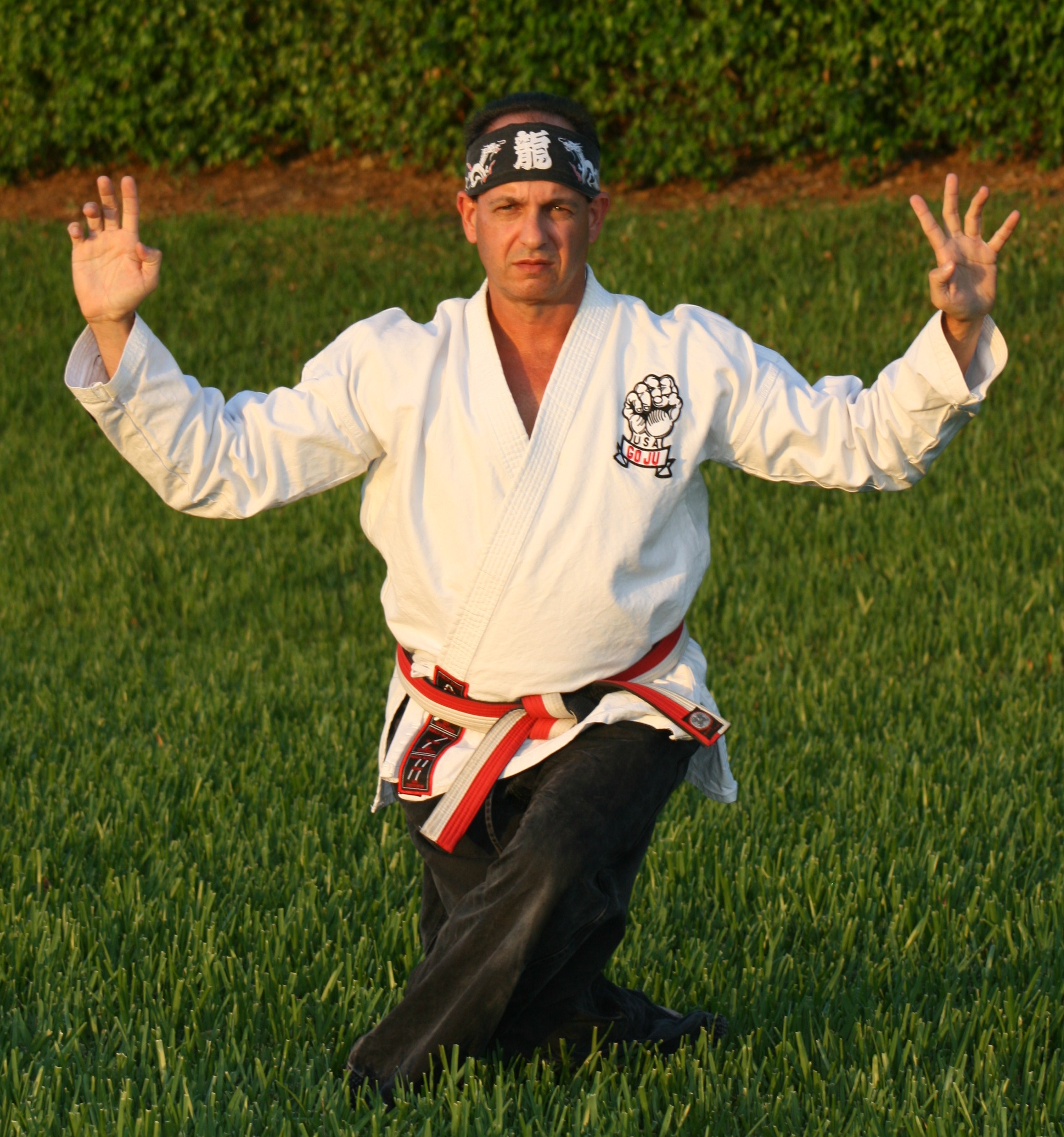 David Schopp began his martial arts training at the age of eighteen in Gainesville under the tutelage of Sensei's Mike Sawyer and Mike McCoy in Wado Ryu. Soon after graduating college in 1985 as a Civil Engineer, he was introduced to USA Goju Ryu by Sensei Robert Lasorsa. Intrigued by the balance of hard and soft as well as the spirit within the Ryu he became a committed karateka and advocate of the system. Sensei Schopp was promoted to Shodan in 1989 and currently holds the rank of 6th Dan.
Sensei Schopp founded the Weston Dojo, Foxdojo, in 1995 and is now the official City of Weston Karate program. He has eight black belts and over 70 active students ranging in age from 5 to 65 years old.
In addition to his dedication to the Dojo, Sensei Schopp holds frequent Rape Awareness seminars and children's self defense classes in an effort to spread his knowledge and empowerment to others. He is a dedicated father to two wonderful children and a husband of 27 years.
Everyone starts karate for a different reason, but we find that those who remain are all there for the same reason.. showing up is half the battle!
Andrew Proctor "The Volcano" 4th Dan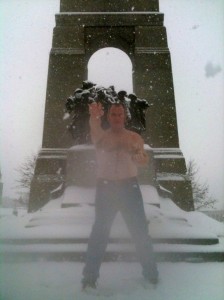 The Martial Arts always fascinated Sensei Proctor. His initial training was as a youngster in Judo while growing up in Canada. Knowing nothing about Goju Ryu, when his sons wanted to start Karate he quickly learned that USA Goju had such amazing depth as a system that he wanted to be a part of such a wonderful discipline. "It was pure dumb luck that I stumbled across the Fox Dojo of the USAGF and Master David Schopp, but it has proven to be one of the smartest decisions of my life to adopt Goju as a way of life".
He began his formal training in 1995 and received his Shodan in 2002. He now holds the rank of 4th Dan and has been appropriately named the Volcano. Goju is with him all the time and whether in the Dojo, at work or with friends and family. He is constantly utilizing what he has learned in Karate to enhance whatever it is that he is doing.
Goju Ryu harnesses all of the elements; Earth, Water, Wind, Fire and the Void and having the ability to utilize all of the elemental principles transcends everything he does. In addition to being a proud San Dan, he an accomplished orchestral timpanist and has learned through the study of Goju Ryu that "art is art" and that there is no difference between these two beautiful art forms. " I am a better musician because of my Karate and I am a better Karateka because of my music"
His favorite principle is that Goju is the system, but all who practice are the individual stylists.
 Black Belt Instructors
Sensei David Schopp 6th Dan
Sensei Andrew Proctor 4th Dan
Sensei Sherry Proctor 1st Dan
Sensei James Eldon Taylor 1st Dan
Sensei Carlos Brignone 1st Dan
Sensei Christian Vidaurre 1st Dan
Sensei Miguel Arasa 1st Dan
Black Belts
Sensei Michael Golis 1st Dan
Sensei Xavier Ramirez 1st Dan
Sensei Raphael Ramirez 1st Dan
Sensei Lina Soto 1st Dan
Sensei Grant Stemler 1st Dan